Open Tech 2008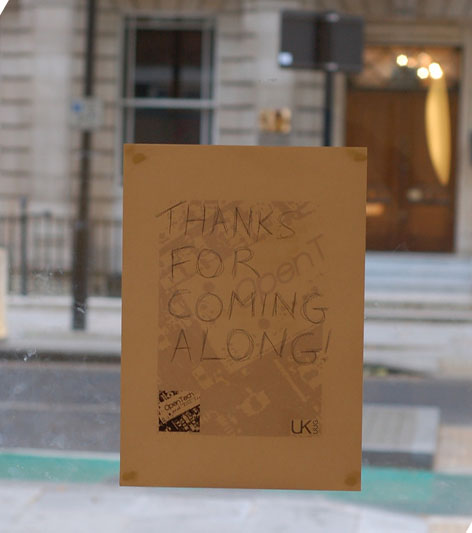 When:
Saturday 5th July 2008 10:30am-7:30pm
Registration now open (10am doors open; bar closes at 11pm)
Where:
ULU, Malet street. (zone 1, CC zone)

Cost:
£5 on the door.
photos are available now, and recordings/slides will be available in the next month.
Open Tech 2008 is an informal, low cost one-day conference on technology, society and low-carbon living, featuring Open Source ways of working and technologies that anyone can have a go at."
Taking place on 5th July, 2008, in London, the schedule is now out
mySociety
No2ID
Power of Information Team
Open Rights Group
AMEE
OpenStreepMap update
Security Panel
Danny O'Brien
Telling Social and environmental stories using online video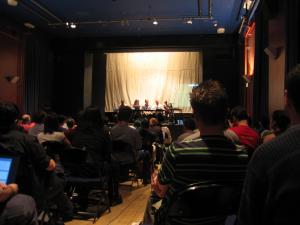 This event's predecessor, was Opentech 2005 - a low cost, one-day conference about technologies that anyone can have a go at, from "Open Source"-style ways of working to repurposing everyday electronics hardware. Before that was NotCon 2004, an informal, low-cost, one-day conference on things that technologies were perhaps not intended to do.
Pre-register your ticket now..
OpenTech 2008 is organised by UKUUG, lead by Ben Lamb, Etienne Pollard, Emily Randall and Sam Smith with much assistance from UKUUG. Thanks to Joe Beech for the OpenTech logo.