OpenTech 2011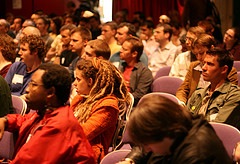 | | |
| --- | --- |
| When: | Saturday 21st May 2011. (10:45 start) |
| Where: | London. |
| Cost: | £5 on the door. |
| Currently: | Registration |
OpenTech 2011 is an informal, low cost, one-day conference on slightly different approaches to technology, transport and democracy. Talks by people who work on things that matter, guarantees a day of thoughtful talks leading to conversations with friends.
Besides the sessions which will challenge or inspire, there's plenty of time to talk in the bar with friends both old and new.
What's the day going to have? Offer a talk and you can be part of it. Provisional Schedule is announced in March.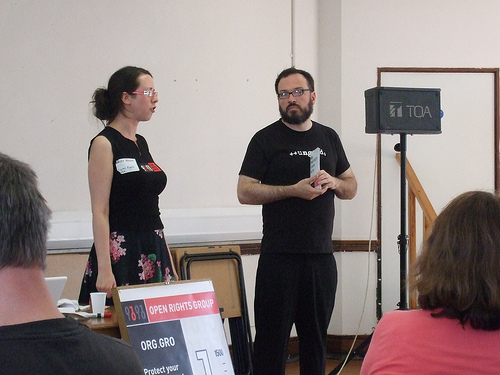 This event's predecessors, in 2010 2009 (audio) 2008 and 2005 were low cost, one-day conferences about technologies that anyone can have a go at, from "Open Source"-style ways of working to repurposing everyday electronics hardware. Before that was NotCon 2004, an informal, low-cost, one-day conference on things that technologies were perhaps not intended to do.

Currently: